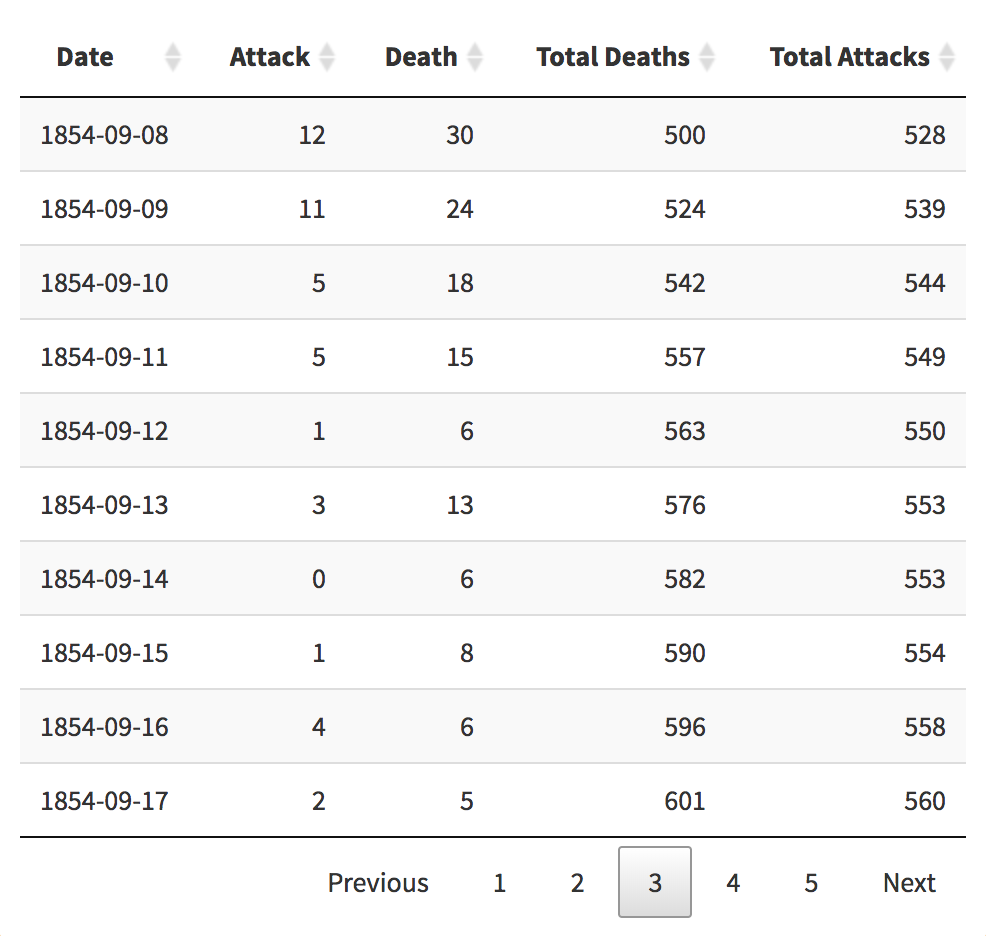 Data
Data used: Attacks vs deaths due to Cholera, fatality data based by age group, UK census data in 1851, locations of Cholera deaths, locations of water pumps.

Data found: Data put together by Robin Wilson (robin@rtwilson.com, www.rtwilson.com/academic).

Data modifications: Added total deaths and attacks columns to attack vs death data. Modified dates to be more readable by R studio. Added an overall sum to each row for census data.

Libraries used:
1.shiny
2.DT: used to create data tables
3.ggplot2: used to plot all graphs
4.scalesL used for brewer color scales.
5.shinydashboard: used to create a more fluid layout
6.leaflet: used to draw a map of london with markers on top.
7.reshape2: used to melt together data so drawing a ggplot with multiple lines is much easier.