What it does:
The final project is able to:
1. Allow the user to create a reminder with tap gestures.
2. Allow the user to delete a reminder with swipe gestures.
3. Able to recognize ImageTargets.
4. Allow the user to change the color of notes.
5. Allow the user to change their name within the app.
How it works: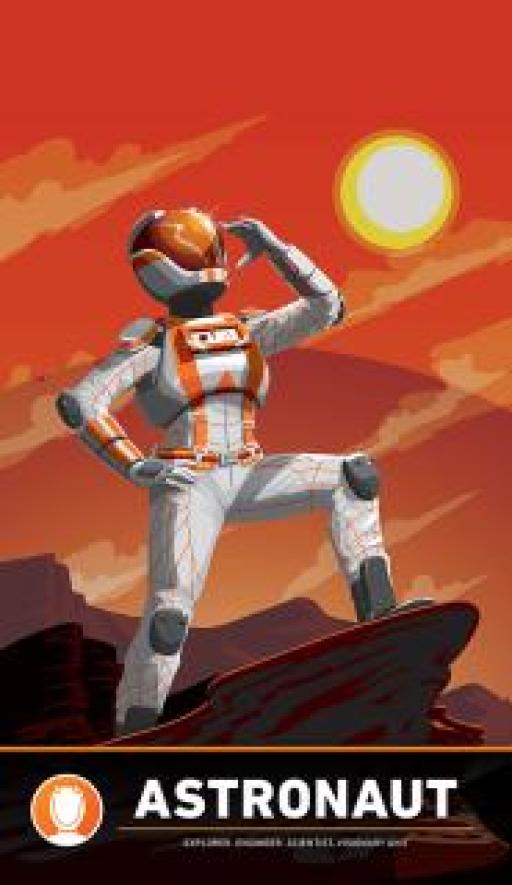 Unique ImageTargets
I used Unity and Vuforia to create the application. Vuforia is a package that allows the application to recognize things called ImageTargets. Vuforia comes with a handful of built in ImageTargets, which I have incorprorate a script into so when the camera on your phone sees an ImageTarget, it recognizes it. For now, the four ImageTargets that are provided have been hard coded into the program. I have added a script that allows you to dynamically spawn a sticky note prefab when an ImageTarget is found but I stuck to hardcoding the ImageTargets for now for simplicity. For future releases, the script can be implement with additional databases so you can have more ImageTargets and can customize them.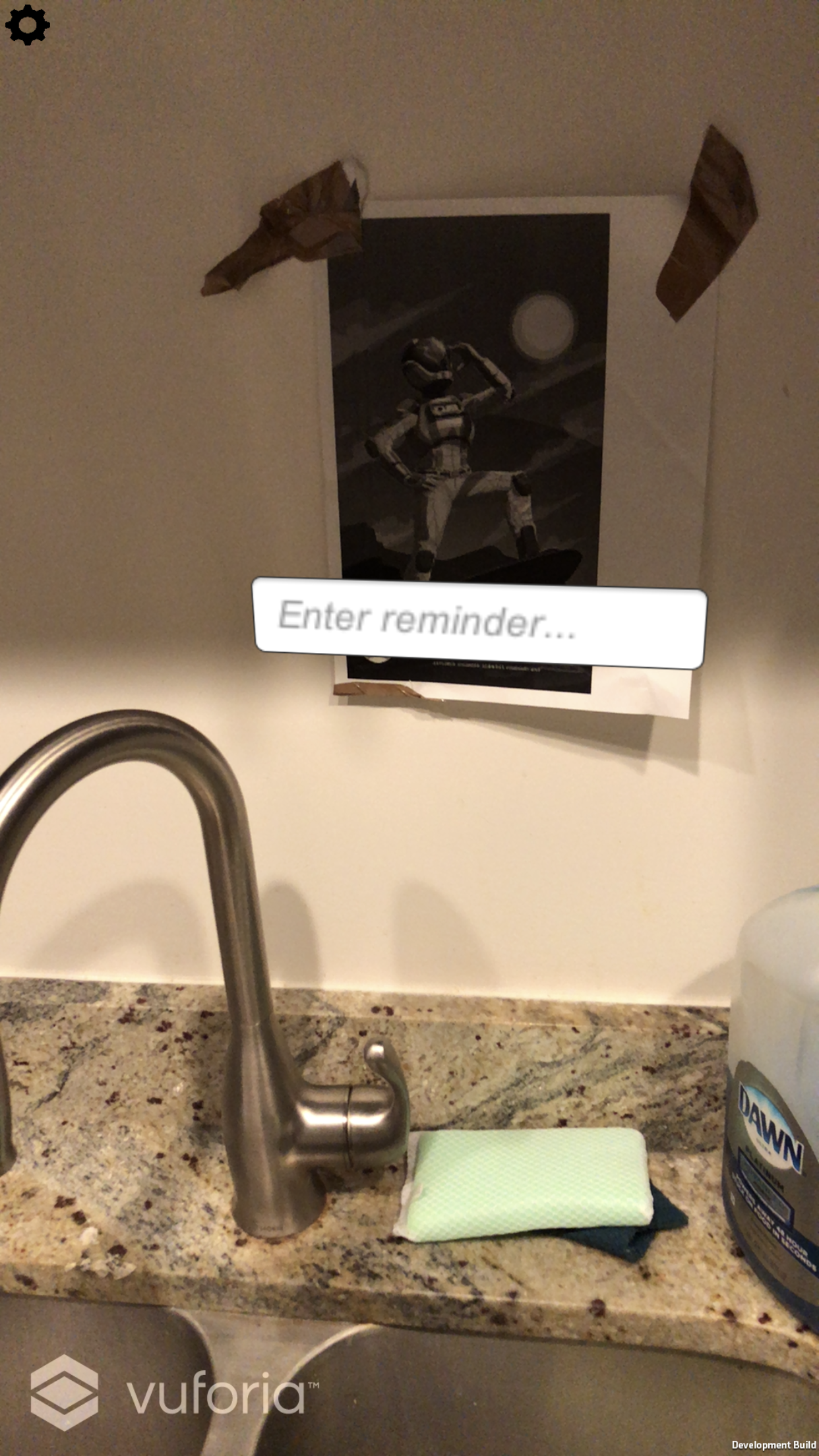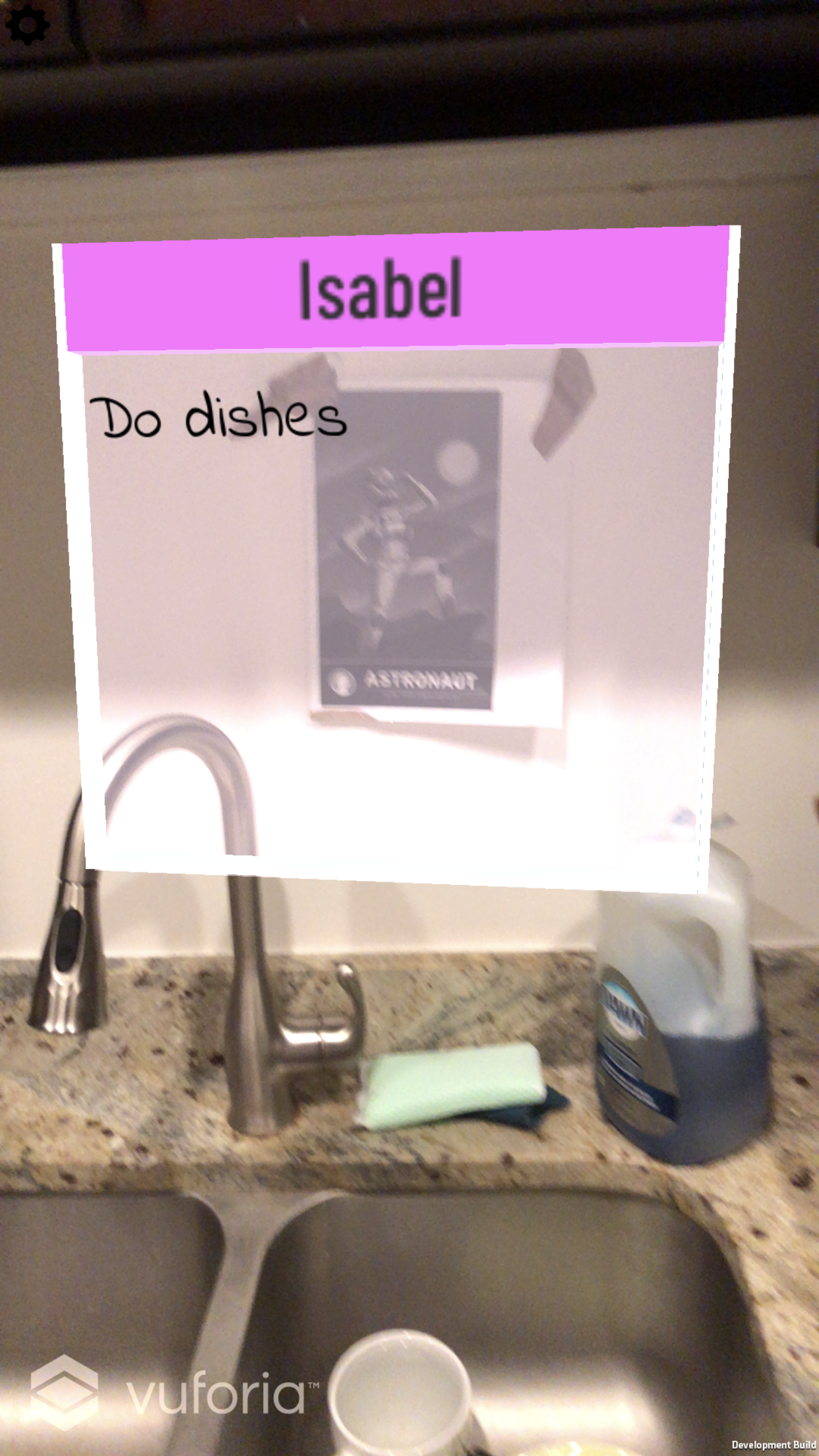 Creating note
When a tap gesture is registered along with hovering over an ImageTarget, A textinput field appears. Here, the user is able to type in their reminder. Just clicking on the field produces the mobile keyboard. When the user is done typing and presses 'Done' they receive audio feedback that a note has been created and a note spawns ontop of the ImageTarget. What is happening behind the scenes is that the Note gameObject is being set to active, and the text within it is set to what the user entered. Deleting note
To delete, the user must simply point at the object and swipe across it. The gesture interaction script shoots a ray when a user taps or swipes and returns the name of the object it touches. When deleteing, a ray is shot at the note and depending on the name of the note, which is based on its image target, the corresponding note will delete.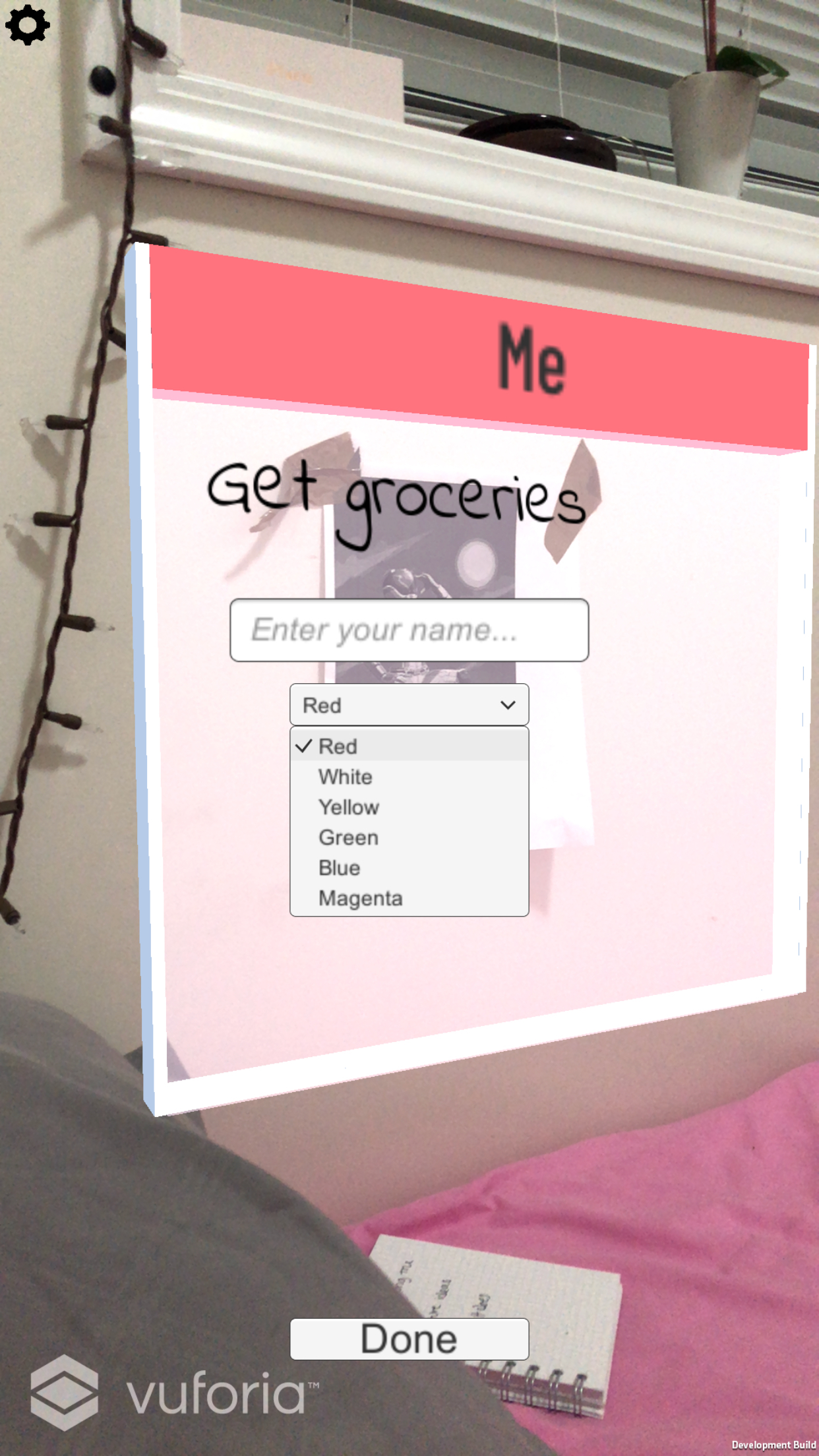 Customizing note
At the top left corner of the application is a settings button. Upon clicking it, two fields and a button appear. Here, the user is able to set their name or choose a color. Once the user clicks "Done" a script activates that searches for all active notes in the scene and changes the name (which is found by tagging the header on creation) and color. The script also ensures that all future notes follow the prefrences set by the user.